Do you have family members who live in other parts of the world? Where do they live? Have you encouraged them to have a look at our blog and leave comments?
Where would you like to travel in the world?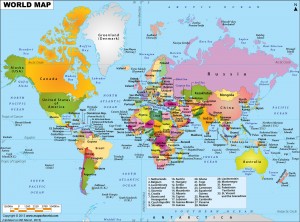 Choose a country which you would like to travel to. Create a blog that gives people the following information about the country.
The capital city
Language spoken
Reasons for tourists to travel there – sightseeing highlights
Map of the country
Explanation about why you would like to go there.
Other interesting information.
As an extra for experts I would like you to see if you could find edublogs from your chosen country and create a link to them.
LET'S GET TRAVELLING!