Monthly Archives:
May 2021
This term we have started our novel studies. Novels are great to read as you can escape into a different world. I want you to share your favourite novel, maybe this will encourage others to read it.
My favourite novel of all time is Wuthering Heights by Emily Bronte. I think I have read it 5 times. It was written a long time ago and is a bit of a tragic story about a young woman who ends up dying and haunting the man she loved. It is set on the moors of England at a time when women did not have a lot of power or choices in life apart from to get married and have children. The reason I like it so much is that it is very descriptive and dramatic. Kate Bush wrote a song about it too called 'Wuthering Heights' which I love as well.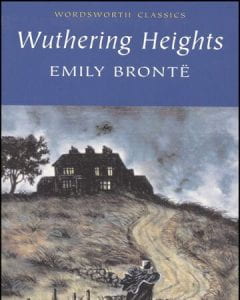 I look forward to reading about your favourite books.
So we are back into Term 2 – I don't know about you, but the holidays went very quickly for me. I got to visit a place in NZ that I had never been, but had always wanted to – Milford Sound. My husband and I stayed there for 4 days and it was simply amazing. We went on a cruise on the sound out to the Tasman Sea, and we also went kayaking. I loved the kayaking.  The scenery is like a whole other world and even though it rained, it just made it more amazing as the rain causes waterfalls. It really would not have surprised me to see Dinosaurs in the forests – it really is like a lost world.
I want to read about what you did in your holidays. Have you got any pictures that you could add to your post? If you didn't go anywhere, write a post about what you would have liked to have done in the holidays.