This term we have started our novel studies. Novels are great to read as you can escape into a different world. I want you to share your favourite novel, maybe this will encourage others to read it.
My favourite novel of all time is Wuthering Heights by Emily Bronte. I think I have read it 5 times. It was written a long time ago and is a bit of a tragic story about a young woman who ends up dying and haunting the man she loved. It is set on the moors of England at a time when women did not have a lot of power or choices in life apart from to get married and have children. The reason I like it so much is that it is very descriptive and dramatic. Kate Bush wrote a song about it too called 'Wuthering Heights' which I love as well.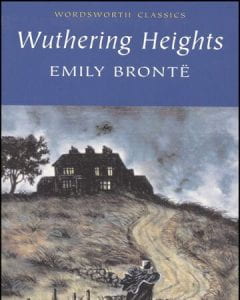 I look forward to reading about your favourite books.